LBC Presents – a conversation about Conflict Infrastructure
A speaking tour with a cart full of books!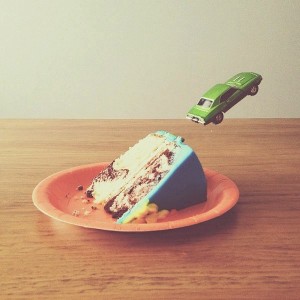 In the 1990s the internecine conflict between (North American) anarchists was not red vs green or insurrectionary vs platformist, but those who believed that anarchists should develop infrastructure vs those who believed that anarchists should build a (national) organization. The debates raged but more than that people practiced this difference, something one could do day-to-day.
This conflict isn't the main one today. By and large, anarchist practices that are day-to-day are dismissed by other anarchists for being charity (FNB for example), or sub-cultural (infoshops or show spaces). The valorized project is an occasional one, whether an insurrection or a bookfair: happening no more often than once a year in a specific location. The rest of the time is for waiting or writing or traveling to somewhere else.
In some ways this is entirely understandable. Paying rent on a space can easily become an onerous focus rather than a small byproduct of inspiration. Feeding people, giving away literature, and devoting energy to strangers is inspiring only to a specific kind of person and that kind of person isn't exactly the revolutionary subject. (Quite the opposite in fact, since the kind of person who derives satisfaction from the work is usually not the subject of the work itself.) This criticism (of the anarchist project as a separation from anarchy itself) can be crippling and usually entails the most enthusiastic people leaving projects (and often leaving town) leaving the people who continue with the long term project work feeling like the host at a party when the cool kids depart.
Perhaps another approach is that of the role of the anarchist (in projects and in a broader social context). On the one hand the anarchist is an ephemeral character, anonymous and without a home in this world. On the other the anarchist is your neighbor and the human face of a possible world, one where personal responsibility and direct action aren't opposites. Up till now these two faces of the anarchist have faced in different directions and one part of our question is how to reconcile them. Can the neighborhood anarchists embrace conflict? Can the exalted anarchist consider the germinations under foot?
We will talk about our experiments in conflict infrastructure and, if we are successful, re-transmit an old idea. For anarchism (by the name) to survive the new cold wind of this world, we have to build something to warm our bones. For the stories of anarchy (dramatic and small) to be told, there has to a circle of friends, comrades, lovers, and frenemies. Conflict is the left hand of anarchy but something like home is the right. Let us sit together and warm our hands on these topics.
Tentative schedule
September 30 Northern AZ
October 1 SW CO
2nd Denver CO
3rd KC
4th Somewhere between KC and Chicago
5th – 6th Chicago
7th – 11th Michigan
13th – 18th Texas
19th – 20th NOLA
21st Houston
23rd – 24th Phoenix AZ