On the essay denouncement
The author of one of the three recent denouncements of nihilism that I am at least partially culpable in lives in the city of Vancouver (or so they say in the essay). My presentation there was pregnant with the possibility of a public face-to-face with this critic. Sadly, though not surprisingly, they did not make themselves known to me and I had to make my remarks about the bad faithedness and religiousity of their essay in front of an audience that didn't seem exactly dialed into the details.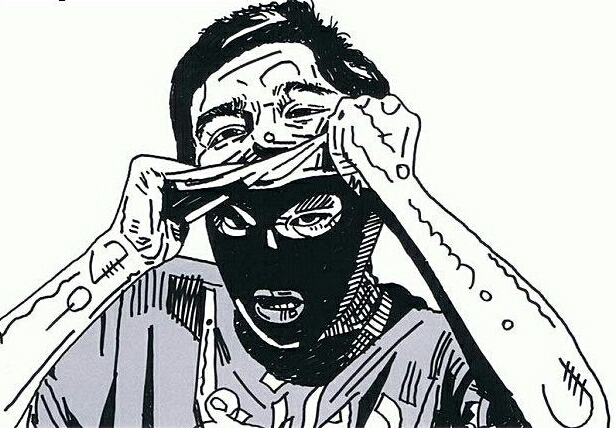 Using an essay to work through issues, rather than meat space or a letter or even an email, is an interesting proposition to me. On the one hand I totally get it. Interpersonal shit can get gnarly quickly. Trying to engage with ideas without necessarily making them personal is hard and worthwhile work. And it's a lot easier to work over the perception you have of other people's perspective than their actual perspective. Bad things are bad after all, it's all we know about them!
But it seems like a pretty rotten thing about the anarchist space to normalize this behavior.
Big travel
Vancouver was nice but I do stress a bit about leaving my bike, laden with bags, out in the public in big cities. In two short days I was able to hang out with an old friend, do a presentation, hang out with a new friend, and meet up for an interview. Finally I left V and headed back south to have someone look at my motorcycle who was smarter than me.
The next leg of my tour (after the social BC leg) was a solo leg. I first traveled to Yellowstone (originally I was going to Glacier AND Yellowstone) without realizing that at the end of April it was still fucking cold there. As in, snow line at about the level of altitude where I was camping cold and say what you will about riding but even I will not ride in the snow! This meant my two days of adventure in Yellowstone got cut short to one day before I bailed but here is what I saw in that brief time.
– A running battle between a bison and an RV
– about 30 feet of empty space between me and a pissed off bison after the RV got away
– Yellowstone annual staff act like they were about to have a kick-ass summer
– Cold canned food
– Mud pots
– Scary motorcycle parking
The next day I woke up and decided to hit the road. I'm thankful I did because otherwise I would have had to do a lot more miles in a single day than I would have liked (I've been trying to keep it to about six hours max) and I ended that day staring at this.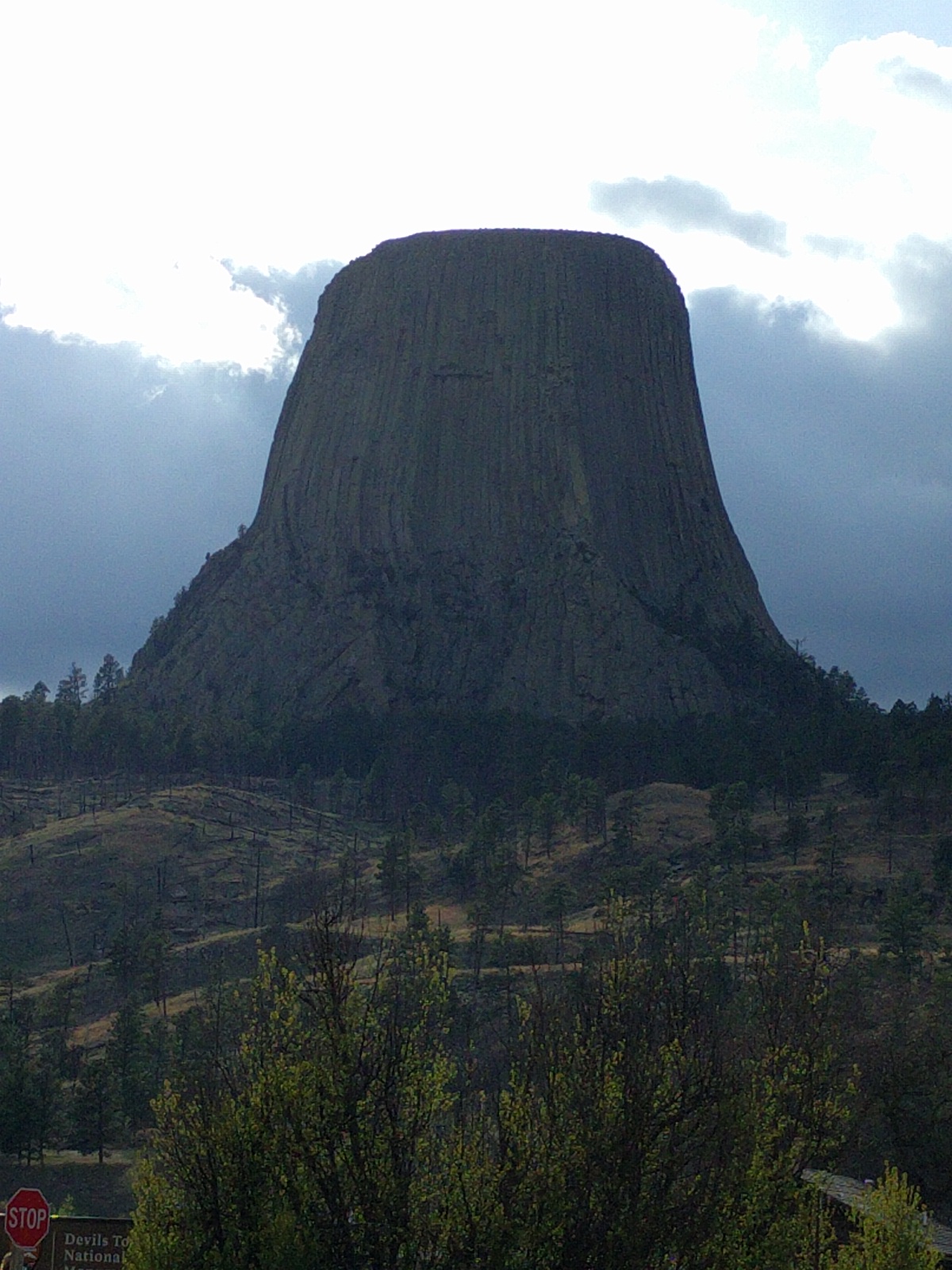 After a slow ride through SD I landed in Minneapolis and the kind of loving embrace of my people there. Then an excellent ride through the UP of MI and a short trip through my childhood.
Nostalgia is a hell of a drug
I'm at about the half way point of the trip from the perspective of miles. I'm about to enter Canada for the last time on this trip. I am struck by endings. Some, if not many, of the people I have visited are from my past. Our time together was when we were both looking towards a future. Today, as I sat with an old (20+ years) friend they said to me that I have not changed much in the past five years. I'm working on a project that excites me. I'm with the same people as I was five years ago. I'm fully adulting, even if that doesn't look all that adult. I don't dwell all that much on the past.
As I head into the next context I am reflecting on that. Is it possible to be fair to new people you meet, who enter your life, while also respecting the memory of the relationships that come before. Don't most of us choose one or the other? When framed that way I'd like to think that I choose neither. That I don't live in a headspace dominated by the past or the present but with a type of simulflow.
A few days ago I was sitting with someone and talking about a personality trait I have that involves unconscious cruelty. I emphasized how my meanness isn't usually intentional and they emphasized how many people despise me for it. One of my lessons from this trip is that both ways I pay a price. When I am intentionally nice I feel a falseness and like the resultant isn't true. When I am honest I feel unliked. It's easy to be pat about either approach but the lesson is that neither satisfies. There isn't a right way to do this and the fact that I don't get to be friends with everyone shouldn't bother me half as much as it does.
Next up: Ontario, New York, Boston