About 450 miles from Berkeley, CA to Southern Oregon
First stops
I'm going to journal my trip a little bit, not so personal but perhaps over personal along the lines of what a long motorcycle trip looks like for a middle aged person. What travails and pleasantries I encounter and how I somehow relate all of the things I do to an anarchist life, one full of adventure, quietude, and, at least for the next couple months, the road.
I have decided to start my trips pretty early in the morning. I prefer to wake up with the sun and if I lived in such a way I would wake with her every morning. I left home about six in the morning and didn't feel a need to take a break until my first fill up about 100 miles in. A motorcycle is better than coffee (although does not eliminate the need for it) and even though I did evade the worst of the morning traffic I did see it in droves heading the opposite direction.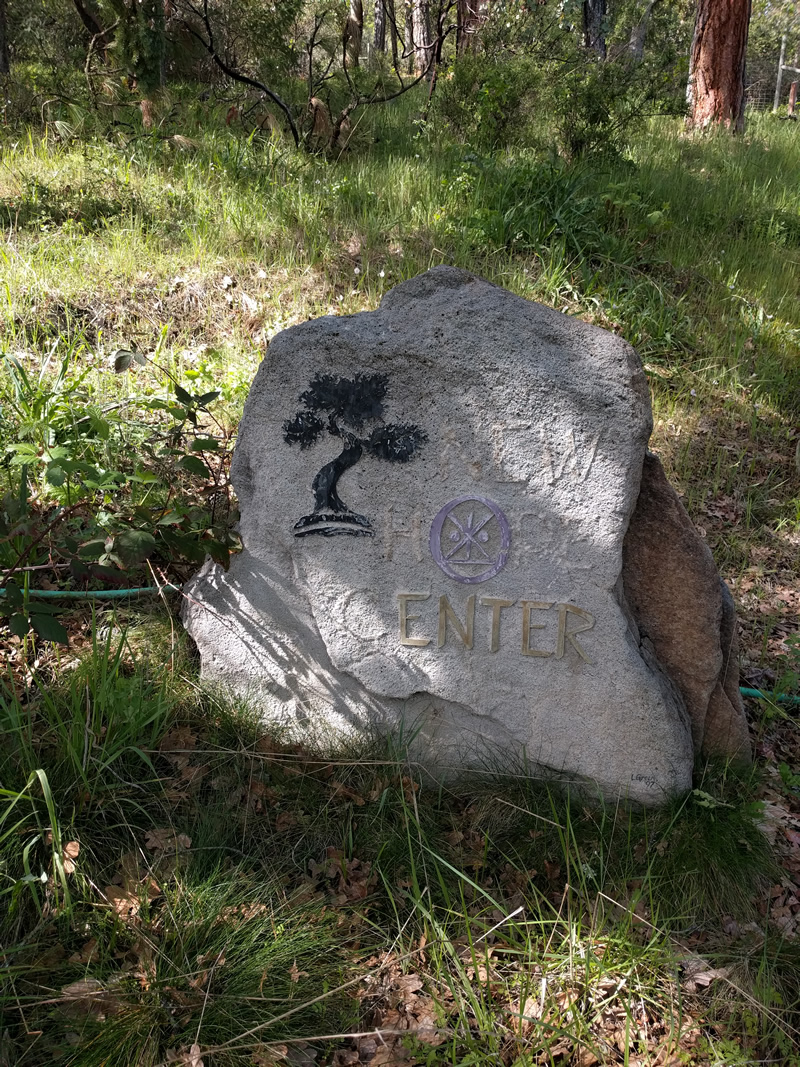 The morning never warmed up. I have a pretty good layer system with a synth base, cotton big shirt, and finally a down vest beneath my big motorcycle jacket. It's hard to underestimate how great the jacket it. Pockets are in exactly the right places (although a larger inside pocket for valuables would be nice). I did alright until the rain started. Off an on, bit by bit, my feet and gloves were soaked through. By the time my day ended the teeth were chattering and I was fried. That said I was very worried about all the miles on my body but with the assistance of my cheater (helps my right hand grip by not forcing me to pull the full throttle all the time) I didn't feel injured by the end of the day. Just tired.
Presentations
I imagine I'll post this after I give my first "away" presentation (I give the first at the Berkeley Anarchist Study Group) but I've been thinking a lot about the themes I'll be covering and how to position them in such a way as to make sure that we have interesting conversations and not stupid ones. Hard stuff.
This thread has made it harder.
What is funny to me is that insurrectionary anarchism was always built on the basis of a critique of activism, and wanting to get away from simply being a subculture. Now, it seems that the American Nihilists want to now build a strawman that says that anything that isn't "doing what they're doing" (who knows what the fuck that is, because they spend more time talking about it than doing it) is strugglismo, aka, activism. Listen to any of the Brillant podcasts and you'll get the general gist of it.
I agree with the above paragraph and this is why the term strugglismo came into being. I@ was a critique of boring, stale, ineffective, ritualized activity and, recently, has given birth to a bunch of stale, boring, sanctimonious projects. The term (Insurrectionary anarchists) has lost its meaning as an a priori hostility against activism. The point isn't much beyond that but the term was an attempt to put in a way that I thought was funny, not a critique against the totality of some peoples activity.
I also have a hard time agreeing with any critique that begins and ends with "they are not doing anything." What the hell does that even mean? They are not winning? Isn't anything that is not entirely in ones head something? Does "doing something" really only means X (and X is defined as ABC work, IWW, and antifa) and not Y (media projects, writing, and discussion)?
Last night (at my event in Portland) I found myself referring to my projects in excruciating detail. And this is because I, and others I know are doing interesting work have a very hard time talking about it. We (and in this case I mean everyone involved in these disputes) aren't doing a great job of making the compelling cases as to why our work/projects are compelling. As a result they are not.
I apologize for the term but I do think it describes a certain kind of sanctimonious behavior. I try to not mirror that behavior. I try to point out what I really like about the hard work that anti-prison and prison support people do. I don't think pointing out that many of our friends are doing the same thing over again (harder) is sanctimonious, I just think it's a waste of time.
But whatever, it's not my time to waste and I'll try to stop tearing other people down on their hobbies (especially if they do the same).
Beds and dogs
I pushed myself to make it to the next town after Portland and was greeted by hilarous dogs (who remembered me!) and a bed. I know that later in this tour I'll be camping so I don't feel guilty about taking offers of beds here at the early part. Dogs are great though. I recommend them highly.
On to Seattle.