This is the first chapter of the book that I have re-read in the book itself. Times have changed for me and now I spend 80% of my waking hours in front of a screen and so it is just more convenient for me to read the wonderful version of the text that we put together at The Anarchist Library (I helped do the OCR work for this text using the scans that the Insurgent Summer people provided me). Reading the book makes a big difference: I am so much more likely to skim when I read on the screen and I just enjoy reading lengthy material much less. I still love the feel of paper on my eyes and when I read for pleasure it will be with paper.
Either way, though, my instincts in sharing my reading with the book is the same, which is a little surprising to me. While reading on the screen, I grab chunks of text to blockquote on the themes in a letter; when I read the book I use little post-it notes and written notes to develop the themes I want to cover. In both cases I am dealing with the fact that I don't have enough time, hours in the day, hours to work on this, to put together my full thinking on the topics at hand when I actually have them. Instead I am recreating my reading thoughts during my writing time. They are fragmented by function… but I have spent so much time on this particular text it might not be as severe as it would be normally.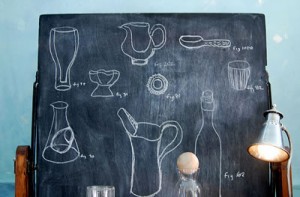 If I get the time (at the end) I am also going to try to finish, housekeeping style, a couple of the remaining themes I wanted to talk about in letters 2. Actually the themes of the good life (of a politician) and generosity will probably be woven into this set of thematic discussions pretty easily since Yarostan develops this pretty clearly here.
Work
Y5 (that is Yarostan letter 5) is a strong argument against the institution of work. It is a criticism of the role of the knowledge worker in particular, and predates a body of work around these topics while maintaining a human touch around the topic. Bob Black (in)famously wrote an essay (which was also a presentation as provocation) called "The Abolition of Work". While the author (and other people with a certain kind of fixation) might take the article as a literal argument against work, its real power is in asking orthogonal questions about the nature of labor and the project of Marxists who valorize labor itself, beyond any recognition of the (cough) use-value of the product of labor. The pro-work ideology is to assume work first of all–before the product of the work, before the worker, and before the impact (environmental, social, psychological, etc) of that work. And the reactions to the Abolition of Work gave this thesis more energy than it probably should have had.
Bob Black (like the post-left anarchist milieu he represents in many people's eyes) took ideas that had been floating around in certain European anti-state communist circles and synthesized them into a kind of popular (as in easier-to-digest) form for the American audience. While recent post-left theory has been a bit of a Return-to-Stirner the idea of post-left anarchism has drawn heavily on the themes of the Situationists, Councilists, and even Bordigists. This idea of of opposing the institution of Work has roots in the critique of Marx's project of universalizing humans as workers.
But Y5 isn't concerned with making the critical argument as much as sussing out, as in talking through, the difficult question of how do we live (where living means being a rent-paying, commodity-purchasing, alienated consumer) while having issue with the consequences of what living means.
The tenacity with which you pursued your struggle, even in the face of certain repression, is something you share with Jan, not with people we both consider opportunists. Your recent confrontation with the administrative psychologist at your college, your exposures of militarism during your university years, your disruption of the war expert's class, are clearly not opportunistic acts, and you make it perfectly clear to me that you couldn't have derived any privileges from engaging in those acts. You're right when you accuse me of failing to distinguish your commitment from the commitments of those around you. I did accuse you of being a carrier of the repressive fuctions of the university and the press and I recognize that this accusation was unfair. I did identify your engagements with engagements that are as unacceptable to you as they are to me. I think I did this because the contexts in which you've chosen to struggle are contexts in which I had thought genuine rebellion impossible. In my world the political militant, the journalist and the academician do not and cannot help establish a human community because their very existence presupposes the absence of community.
– Yarostan 5
There are two lines here that I think are worth following through, and they aren't as clear as an argument between Y5 and S4. One line is that ideological jobs, ones that require you to "believe in" something (rather than just punching in, following orders, and punching out) are somehow impossible places for a human community. The other is the hard question about identity and work. If where we work, the kind of work we do, our qualitative ability to do that work is at all connected to our ability to organize ourselves as a fighting force against the existing regime… then we are going to have to believe in our work, whether it is as a knowledge worker or as an industrial proletariat.
Both of these lines lead me, as someone who has been influenced by the anti-work ideas presented earlier, to understand that personal happiness and a strategy toward general liberation have problematized Marxist categories and libertarian desires. Instead of Either/or we are now faced with Neither/nor.
But of course Yarostan is wrong. It is possible to develop something that subjectively feels like a human community just about anywhere. He makes the case that it is possible in prison, S4 makes the case that it is possible in the knowledge factory, a dozen Russian novelists (and a thousand stories about the Holocaust) make the case that moments of horrible repression and terror are also moments of great human kindness and community. But obviously this fragmentation, the very partialness of the kind of community that is possible in these places is what Yarostan is lamenting. It is what all radicals lament as they struggle for another way of living. How can a people (us!) who have never been free find our way toward freedom? How can those of us who have never been a part of a human community form one?
The strategic question remains important. The classic Marxist equation here is that the sociological group that has any characteristics of a rival to the military, entrenched bureaucracy, and political & financial elites are working people. Working people have more similarity with each other than with the other groups, we have the power to dictate terms in a society that requires them, and we have the potential to be self-aware (as a class) in a way that these other groups already are. Plus, numerically and categorically, working people dwarf all of these other groups combined.
Study after study has shown the power of working people, as expressed by unions and formal organization, has been on a deep decline for more than a generation. Whatever victories were won by workers organization in the West has collapsed. Apparent to any liberation, worker organization outside the west collapsed from within and lies in ruins today. If the rhetoric is to be believed, the kind of work represented by unions by what is called the proletarians is in steep decline (because obviously China doesn't exist), which makes impossible the General Strike kind of social change that the Left relies on.
Corruption
When Fredy was writing Letters of Insurgents and contrasting the East's and West's view of work, as ideology and vehicle for social change, it is no surprise that he would develop a storyline around corruption and nepotism.
There is still a mythology about the Communist regimes that they are (and were) rife with the kind of corruption based on (familial & social) relationships that deeply rankle the competitive meritocratic American psyche. This is a myth about competing ideologies where the West is vigorous and self-correcting because every generation and every individual must prove their mettle as opposed to the lazy bureaucratic groupthink of the Communist regime. We are the beneficiaries of Ayn Rand without being assholes and they are a cross between Squealer and Napolean from Animal Farm.
Vera's remedy follows from her own diagnosis: the system has to be cured. How? "We must find … We must create … We stand … Let us…" "We" of course means Vera Krena together with her audience, Vera together with the working population. And how will "we" cure the system "together"? Obviously the same way "we" have always done anything "together." We the workers will do our share by remaining at our posts in the factories, while Vera will do her share by remaining at her posts in the offices of the academic and ideological establishments. In other words, we will cure the system "together" by continuing to reproduce it.
– Yarostan 5
When confronted with radical statements like "wage slavery must be abolished" or "we must smash capitalism" it is very easy to consider the speaker shallow or impossibly naive. Generally when people are inspired by rhetoric along these lines, it is before they have realized the multi-dimensionality of our repression–especially as it graphs to the ways in which we repress ourself. But the abandonment of the "high concept" of naming a complex enemy and working against it also tends to tame one's conflictual perspective all together. If our enemy is intractable it is, perhaps, better to abandon conflicts that can be stated as simply as "us and them"…
But the struggle against this is actually very simple (if abstract). It just means ending your participation in its reproduction. A system that cannot reproduce itself dies from lack of interest in a generation or so.
Obviously such a simplistic statement is just moving the abstraction from destroying or abolishing to reproducing but I think there are specific ways that we can talk about the reproduction of the ideological apparatus that includes certain kinds of career choices, pastimes, political activities, and hobbies. I disagree with many radicals who would argue that "the best" way not to reproduce the system is to entirely drop out of it. I understand the impulse and I think it benefits individuals to try "dropping out" but I believe it is, ultimately, limiting because it speaks to the impulse of scarcity and constraint (specifically self-scarcity and self-constraint) which as expressions of Christian moralism have a historical dialectical waveform. Ascetics are seen, in this culture, as either compromised OR as intolerable (or both).
I think that reproduction can be discussed (if not measured) to the extent to which it increases ideological shifts (for instance toward participation in the Information (aka Global) Economy rather than one of human scale) toward hierarchical power. Reproduction exists in participation in the political, military, and policing apparatus (although clearly there are levels). Education, Finance, social work, and participation in NGOs reproduce this system. Most everything else, from electricians, service workers, and what's left of the industrial working class do not.
I am reticent to give such specific examples, by the way, even as they are so clearly parallel to Yarostan's. While I have been influenced by this book to a great extent, even to the extent of how I chose my own career, I recognize the great privilege of making such a choice. I did not read this book after having devoted ten years of my life towards getting an advanced degree that I could only apply to a "reproduction job". While I have judgment of the set of choices one makes to put themselves in that position I am entirely sympathetic to how one would find oneself in that situation. I read this book before it was too late. I was ready for the message of what I'll call engagement AND disengagement and against reproduction. In my own way (that ended up being a lonelier way than I anticipated) I made my choice and suffer the consequences.
Proper revolt
This is a great time (temporally and in the book) to muse a little bit about the proper way (form and practice) to revolt…
Where was Luisa when revolutionaries like Manuel were swept out of the way? Was she alongside the aspiring foreman Alberts, helping to sweep people like Ron, myself, Manuel and Jan out of the way? She virtually admitted this when she said that "such people" were a greater threat to the revolution than the militarists. I'd really like to know where Luisa stood during this purge of saboteurs. I've long ago become suspicious of her interpretations; your letters have made me wonder about her activity as well.
– Y5 (p 311)
On the west coast we recently had visitors from Greece. Greece has lately become a bit of a magic word on the lips of anarchists, one spoken as a place and as an incredible series of actions over the past 2-5-10 years. Greece proves that anarchists have some traction somewhere and that certain kinds of passion are expressed somewhere. The visit was great and all but there wasn't enough of a sharing of how the theoretical and activity development could happen in Greece when it so clearly has not happened in the rest of the West. Let's save that for another time.
One topic that the Greeks did cover fairly well was their insistence on using certain terminology to describe their activity that varies from ours or what we would call the standard way such activity should be described. Specifically they call their efforts against the system (State & Capitalism) as struggle rather than as resistance. This distinction is important as a way to place their (our) activity as proactive and willful rather than the action of resentiment or reaction. There is a kind of conservatism that you see often with Leftists that argues that whatever "they" do is bad and we should be against it (trite example: we should resist the G20) rather than that our struggle for freedom includes particular attention toward the cabal of global leaders and their machinations.
The past few months and events in Toronto and Oakland have brought the issue/question of what is the proper way to revolt back into vogue. The mainstream attention on anarchists has been hot since May (when there were actions across the US) and the environment has not been conducive to the kind of self-reflection that is long since needed since '99 (aka Seattle WTO). I am not going to speak at great length about my own thoughts here other than to say that I relate far more to the forces of smashy smashy than I do to the responsible movement builders who sound like they come right off the pages of this book as they wave their fingers in the face of "such people" while telling them how to revolt properly. This said, my friends would be better served applying their energy toward struggle rather than toward resistance against institutions that feed off of their energy. We are giving them far more by resisting them than we are gaining from the experience.
Onto Sophia 5
This is one of my least favorite of Sophia's letters. There is a certain amount of a situational comedy element that just doesn't speak to me. I understand being confused and making dumb decisions under stress and that being somewhat comedic but over seventy pages of Sophia's schizophrenic behavior, and erratic thinking about it, was just disturbing. I never enjoyed watching "Three's Company" either.
In between the confusion and drama was a peek at a couple of the Garage characters that reminded me of people I have known.
He's one of the few people I've met who knew the difference between things and people and never confused the two. He can do anything that's ever been done with a tool, but he'll never touch a weapon, and he'll never confuse the two. He doesn't step on a worm if he sees it in time, and he looks sadly at a dead fly. You're afraid of him? Sophia, believe me, the world will end before Ted attacks you. I can't imagine his wanting to kill you or me."
There were two important people in my life who were similar to Ted. One of them knew the difference between people and things and preferred things. The other chose people but it didn't matter as the people in his life weren't enough to save him.
This particular characteristic is rather common in men, in particular in the technocrats I am surrounded by. Warm, broken (hearted) men who have more skills dealing with things than people and have grown to prefer them.
My experience with these men, and my friends before, don't give me hope in the power of individuals to overcome their gender training, the fractured social conditions that shape them, or their own good intentions overcoming survival decisions. Instead I've grown to appreciate the partialness, the wave form of social time together as being as likely to amplify as to flatten. The open question of when disappointment will come rather than if. I guess this is a story of cynicism but I don't mean it to be; it's one of the calibrations necessary to be in reality rather than Hope-instan.
"There's nothing to understand, Sophia, and nothing to fit into. It's your life to do with as you will. There's no structure. Nothing is banned. Everything is allowed. No holds are barred."
This is that hope laid bare. I have always desired this kind of freedom. This lack of restraint, freedom to action, and to love. If Sophia 5 shows us anything it is that when confronted with even the possibility of this, our this-world-socialized brains don't know what to do. We freak out. We behave inappropriately and erratically. This is true. Sophia 5 is a true letter. I feel like I've seen it a hundred times.
I'm not sure I have much more to say about Sophia 5 but there are a couple more quotes in here that are worth remarking on…
"Then tell me one more thing. What do you know about that commune some students got going?" I ask.

"Nothing much," he says. "Some wild new `cultural radicals' have got it into their heads that they can make a revolution without the working class, inside a university building."

"Thanks again, Daman," I say, climbing out of his car.

"But none of my students are involved in that," he adds, boasting.

"Because they're the working class," I shout.

He shouts back, "That's right, they're the working class. Goodbye, Sophie.
This section is particularly funny coming hot on the heels of the activity in California in the past ten monthes. If you are interested in finding out more you could do worse than checking out a little newspaper I helped publish…
One last quote that I'll leave with that, even with the layers of self-deceit embedded in it, still reads like a powerful personal indictment.
"I'm discovering it with them, Sophie. I'm discovering what it means to be in a society but not of it, what it means to be insulted, excluded, maltreated and injured. I'm discovering what it means to be a stray dog with human characteristics. And I'm discovering that everything I've learned is as useless to them as it is to me. These are people who are becoming themselves, Sophie, on their own. It's a process in which neither you nor I can help them, a process to which we cannot contribute, a process we can only harm. They can only help themselves and each other; they cannot be helped from outside. I'm not here in order to guide, to help, to contribute, or to interfere or meddle in any way. There's no room here for those who are able to give but not to receive. I'm only here to learn."

"You don't know me, Hugh," I said. "That's all I want."

"You, Sophie," he said, "you don't know who you are or what you want. I've known you to be sincere – once, perhaps twice. Always quick-witted, at times even brilliant. Brave, even heroic. A rare companion. But please believe me when I tell you I don't need you, Sophie. My new friends don't need you. What you carry inside you, what surrounds you, whether you intend it or not, is all the rot we've started to shed."

I turned away from him and walked to the bus stop. I didn't shout, nor tremble, nor cry. But my heart was broken.