I am going to try to catch up with my writing because I am now sitting in a squat in Amsterdam and am anxious to talk about my intense & awesome day today but first things first…
I love to drive. I can handle 500 miles before lunch and absolutely love the headspace that I get in during drives that span the night. I mostly tolerate driving during the day, but the night…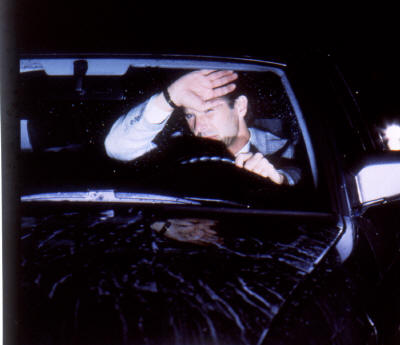 Which is a good thing because after leaving Houston on Sunday night we went to St. Louis (Monday), Milwaukee (T-Wed), and then streaked the 2000+ to be back in Berkeley on Friday by 2 pm. Monster driving was required.
St. Louis
If I could calm the fuck down and smell the roses, or seriously consider moving back to the Midwest, this would probably be the second place on my list. (I am from MI so that would be first) The people who comprise the St. Louis scene are the most, I hate to use the word sophisticated, but perhaps experienced and not-backwards of any place outside of the coasts. During my event there were a dozen people who had entirely thought through (and discussed with each other) topics that many places were hearing said out loud for the first time. I would not feel lonely in St. Louis, neither would you.
Like idiots we scheduled an event on the day that Black Bear Bakery was closed which meant we didn't have a chance to hang out there and enjoy the @-Bakery. Suffice it to say that their bread is really good and the atmosphere is IMO the best of any @-work project in the US.
There is an urban squat project in St. Louis that I will not spoil by talking to much about. The US doesn't have a squatting culture and so building one (both a squat(s) and a culture) is an incredible task filled with trepidation and awesome. I mostly think that people shouldn't visit St. Louis for their squats but think seriously about what extra-legal land projects are possible in their location and how to learn the lessons of other US & European experiences.
Milwaukee
Milwaukee has shown me different faces during different visits. I've seen punk Milwaukee, some version of @ Milwaukee, and I've passed through a few times. This time I saw the Riverwest neighborhood and the adorable coop & CCC. A total treat and a total Midwest intersection of space (meaning they have a lot of it) and comfort (meaning a short walk to great food & their community center + comfort food).
Drive
I have decided on the next LBC project. It is the biggest risk and reward potential yet. It hopefully will be what will get more people involved in the project and connect us more to the people that we like. It isn't a project of reaction but doing shit I've been fascinated with for a decade… I can't wait. Oh, except I have to because I can't even get started on it until I get back from this damn three month vacation.
End of US trip