I want to wrap up my out loud thinking about my time in Europe (I've been back for three weeks but it doesn't feel like it since I am now traveling so much) with some conclusions but first some thoughts about other problems that feel specifically American but perhaps are more general.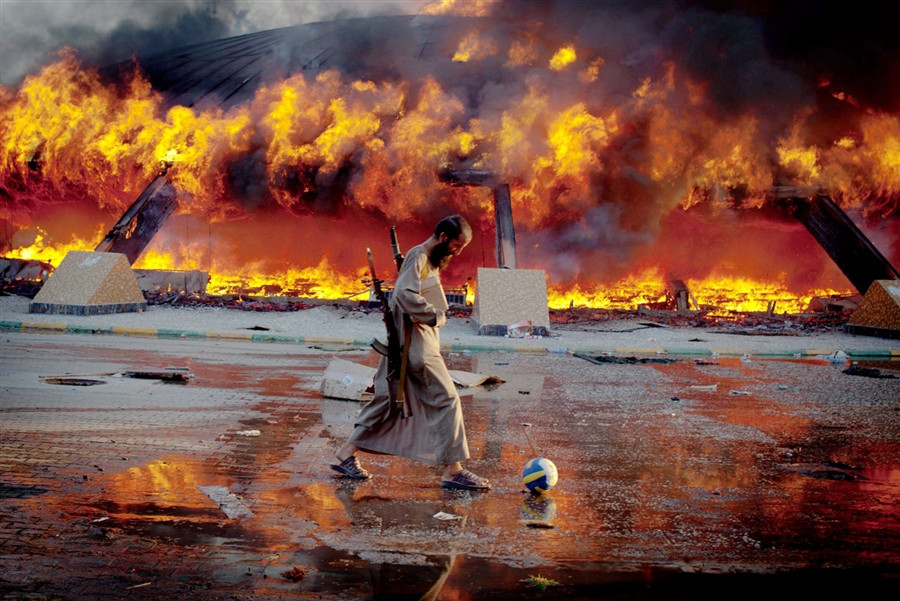 US radicals are right to criticize ourselves for American exceptionalism. The idea that the US is at the center of the world has, sadly, been how all of here in this forsaken place have been raised. Our Civil War was a fight over big principles. So too was our entry into WWII. The Cold War was noble, just as our struggle against (whom again?) racism which we won with civil rights legislation. It is useless to argue against these facts with most people in this country. We honestly believe it, on the right and on the left.
This is why most anarchists wish a pox on both of their houses and why we have such a hard time finding ourselves out of the mess of liberalism, false oppositions, and the belief that somehow we are truly and goodly on the side of… right. We are not, of course. Not just because no such thing exists but because this belief is so shallow, so deeply uninformed, that it exposes itself all the time for being a matter of faith not of reasoned thought1. But we are from this primordial ooze and it is in us, like it or not.
Americans are opinionated. They have strong opinions about politicians, Muslims, the flag, recycling, soy, parking, taxes, etc, etc. The radio waves are filled with people who have a lot of true emotion wrapped up in every detail of mundanity. If there is any possible way to turn an issue into a simple one, stripped of context and complexity, Americans will do it and fight any comer.
Sadly this particular American trait still appears in those residents of this country who are the enemies of the country itself. American anarchists are filled with stupid fucking opinions2 and that world wants to hear them. This is particularly true if they never plan on doing anything real (material, outside of their heads) with them.
Perhaps this is related to the strangeness around American wealth. Most everyone I met in Europe was quite open and honest about how much money they had, made, and came from. In the US this is almost never the case. Experientially anarchist milieus always riff poverty with the primary difference being (in my experience) that Americans are broke but have enough money to eat out at restaurants whereas Europeans only eat street food (like €2 souvlaki) if they eat out at all. But the silence around money & origins is one of the creepiest things I run into time and time again with people around this place.
I don't think this is entirely because all of my comrades are secret princes and princesses waiting for their trusts to vest before they return to their castles in the sky. I think that the flip side to wealth isn't just poverty but shame. We fear association with our associations.
But everything is not bad in this home of mine. This land of fear, hate, wealth, and moralism. The reason that I am glad I left here for three months was because I could see from a distance, for the first time, that there are things that I love about the people I know and places I am from. Our eclectic vitality isn't sharp but hacks through most things just the same, only requiring several swings. I am not more hopeful about the future but I have a lot more ideas about how I want to practice anarchy with my mongrel pack. Now to find them.
1 Not that I am a particular fan of reason but I do react to the religious devotion to God, whether it is called J-dog or Amerika, with something… cold and calculating. But I already covered this.
2 Opinions in this context means not facts, not defensible positions, but habitual simplistic perspectives that actually interfere in critical thought.